Improve Your Business by Mapping Out the Customer Journey
Are you worried that your next product launch won't bring the sales you'd like because your list is too small?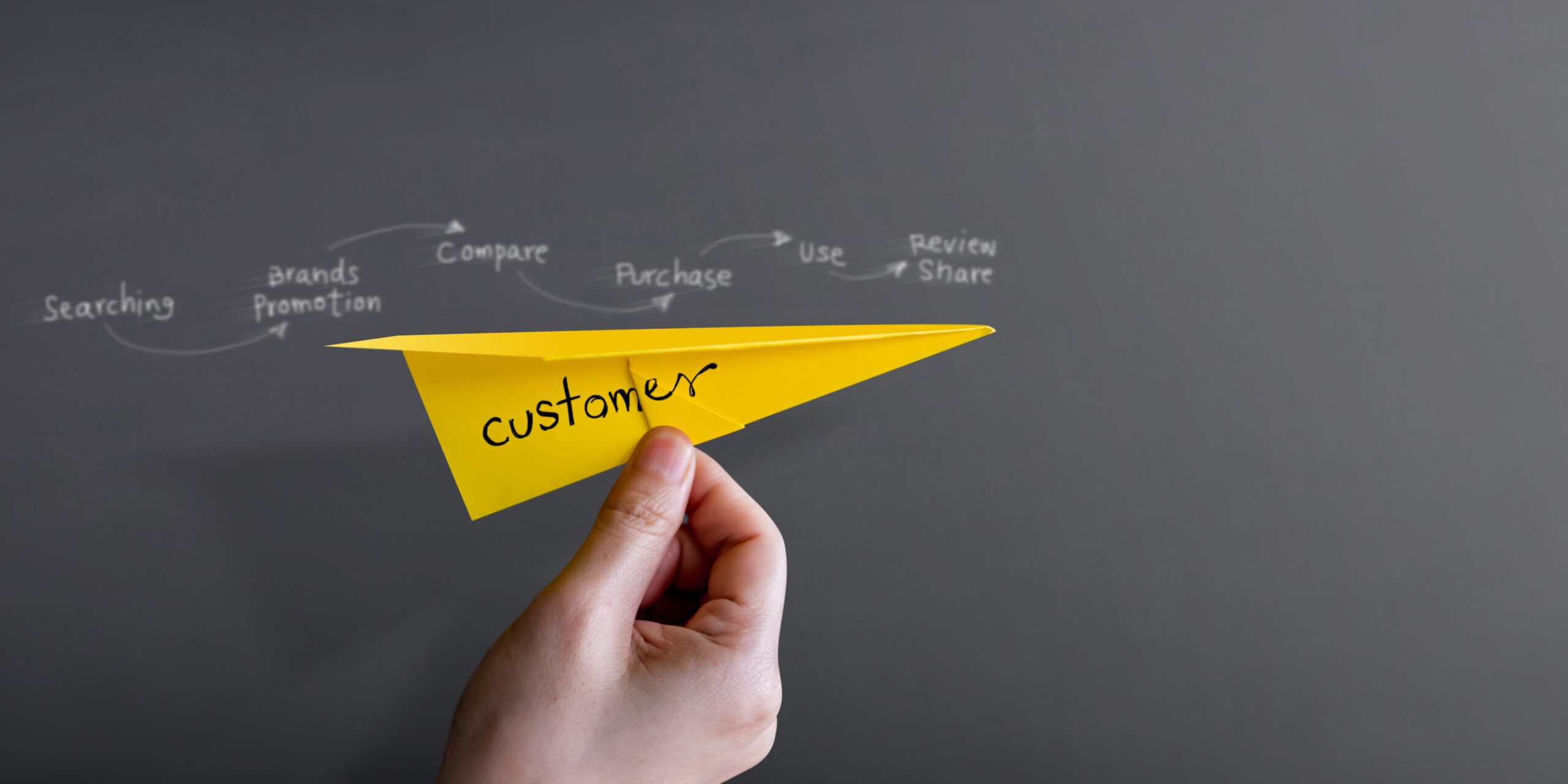 You must be wondering why your customers still shop from your competitors even though you've offered them everything you could?
So, what do your customers really need then?
The best way to figure that out is by going through a transformation.
Are you ready?
Perfect!
Grab a pen & a paper (and maybe a cup of coffee if you like). Now, close your eyes, take a deep breath & step out of your own business & into the shoes of your ideal customers.
This is the only to understand them well.
Read on because this transformational journey has just begun.
What is a Customer Journey?
To start with; think of how your customer gets to know about your business & then their interaction with your brand.
Here's the customer journey definition:
The customer journey is the complete sum of experiences that customers go through when interacting with your company and brand. Instead of looking at just a part of a transaction or experience, the customer journey documents the full experience of being a customer.
According to a recent study, companies that build a customer-centric culture tend to have more happier & loyal employees.
So, Customer Love = Employee Satisfaction
Get that?
Perfect! This customer journey is all about nurturing the customer experience.
A very simple example of this can be seen when a customer buys a product, they're expecting a pleasant feeling that they'll have after buying.
Think of something that you've been longing to buy & you've finally bought it.
Sounds exciting. Right?
Either it's the ease or the hassle, this is exactly what customers notice.
Now, let's dive deeper into the customer mindset.
A Customer Journey Example
Let's say you've just opened a clothing store.
Now, let's break the customer journey down into simple steps:
A potential customer sees your storefront & your signboard.
He/she walks in & see the interior of your shop.
Your employee greets them well & offers help.
Your employee is well aware with all your products & helps her/him to pick the best attire.
He/she buys it knowing that they'll be able to exchange or return the item with no questions asked.
Your employee collects the email & contact number of that customer while making that sale.
Later that day, you notice that your brand is being tagged & recommended by that customer in their stories & posts across social media.
A couple of weeks later, you send out a promotional email or sms that offers a discount & reminds them of your brand & its core values.
He/she visits & buys from your store again.
There! You see a perfect example of a loyal customer & its journey.
But, this is just one scenario.
On the other hand, if you're not paying attention on all these things, you might lose that customer & the people associated with them.
So, instead of coming back to your store, they'll go to your competitors & will recommend others to do the same.
OOPS!
Thus, it is very important to pay attention to how a customer experiences your brand at every step.
How can you ensure that?
Simply by creating a customer journey map.
How to create a Customer Journey Map?
Sketch out a map or a timeline.
Oh wait! You still have a pen & paper with you. Right?
That's great.
So, start laying out the steps that we've just discussed above in accordance with your own business.
These steps should be well defined to ensure that anytime a customer comes in contact with your brand, you already jotted that down & made sure that your quality & their experience is not compromised.
These stages are also referred to as customer touchpoints.
As soon as you enter into your customer's mindset, you'll be able to write down the exact touchpoints.
These touchpoints even include:
Social media reviews
Your website
Your customer service team
Follow-up customer feedback surveys.
While you're at it; note down the following points as well:
Actions: After you lay out the stages of your customer's journey map (they hear about you through a review, visit your store, etc.), ask yourself what the customer is doing at each one of the stages.
Motivations: What will encourage your customers (or discourage them) from moving to the next stage? What kinds of emotions do they feel in each one of the stages?
Questions: Where do customers get hung up? Do they have questions and have a hard time finding answers? Could their uncertainties cause them to give up & find a different company? If your product is inherently complicated, could you improve the customer experience by proactively addressing questions your customers will have as they move through the stages?
Obstacles: What kinds of obstacles do customers confront in each of the stages? Is cost a factor? The return policy? Think about anything that might cause the customer to give up & not complete the sales cycle while moving through the customer journey.
Use Visuals to set-up the Customer Journey Map
There are multiple ways through which you can map out the customer journey.
In the section above, the journey is listed out in points. You can even map out the entire process through diagrams.
But, what if you are unsure about any step that the customer goes through?
Simply ask them through customer feedback surveys. This is the best way to understand the customer's experience with your brand.
NOTE: Each of the customer's journey will be slightly different which is why it is important to map out as many scenarios as possible.
Sounds like a lot of work?
Well, setting up a software-based customer experience management can help you scale your efforts.
Therefore, spend time in understanding the customer journey & go through the process yourself to ensure that your customers are getting the best brand experience there is to offer.
Happy Mapping!