How to Make the LinkedIn Algorithm Work for You
Well, If you haven't done that yet & are willing to communicate with your linkedln audience then you must find out, how the Linkedln algorithm works & how to make sure your content is seen by maximum people.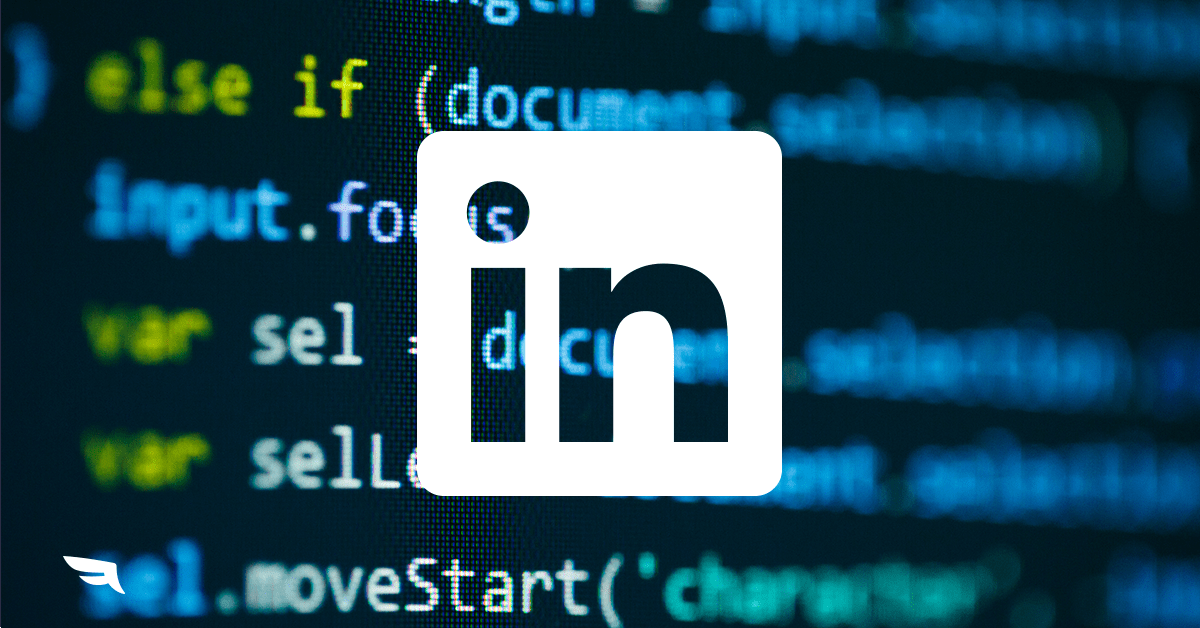 Hey there.
Have you tried engaging your LinkedIn audience?
Well, If you haven't done that yet & are willing to communicate with your linkedln audience then you must find out, how the Linkedln algorithm works & how to make sure your content is seen by maximum people.
There are more than two million posts, videos & articles which are now filtered, ranked & displayed in the feeds of linkedln's 645+ million members. This shows that the linkedln algorithm has attained more than 50% increase in public activity over the past two years.
Pete Davies, the LinkedIn's senior director of product management, says; "People you know, talking about the things you care about."
In simple words, the Linkedin algorithm pays more attention to the personal connections based around interests.
Once you understand how the algorithm works, this guiding principle becomes very easy to understand in theory & in practice. Learn the signals & filters so you can make it work for you, easily.
How the LinkedIn Algorithm Works
The LinkedIn algorithm has two goals which are given below:
To prioritize relevant content
To promote engagement
Relevancy trumps recency, which is why the homepage feed is set as 'top' posts by default. Although members still have the option to switch to "recent" posts.
Linkedln found out that it's algorithm was a "superstar echo chamber" before its latest update in 2019. Mega-users such as Richard Branson could easily translate popularity into virality. On the other hand, the average users faced a difficult time to gain attention.
It was a classic rich-get-richer loop, only imagine dollars swapped for likes, comments & other social kudos. Average users were less likely to get interactions & were less motivated to post.
To increase the likelihood of interaction & more content creation, Linkedln updated the algorithm to show posts from people they know & the content that is related to topics, they are interested in.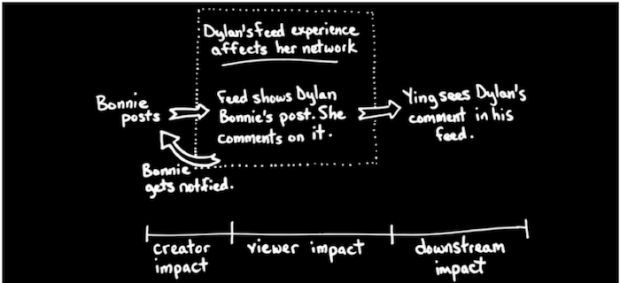 Top 3 Ranking Signals of the LinkedIn Algorithm
The signals that are used to filter & rank the posts that show up in the members' feeds are given below:
1. Personal Connections
You might be following Oprah Winfrey on Linkedln even though you might not know her. So, the new linkedln algorithm tries to give importance to personal connections.
Considering that with whom you have interacted the most through comments, shares & reactions, the Linkedln algorithm determines which posts are personally related to the members.
In addition, it also considers information on profiles such as interests, skills & who you work with.
2. Interest Relevance
As stated in the Linkdeln's engineering blog; the algorithm also looks at the language of the posts, companies, people & topics.
You might be connected to someone but it does not mean that you enjoy the same content.
3. Engagement Probability
There are two components in which the algorithm's performance helps you to grow & interaction plays the key role to make it successful.
Firstly, Linkedln uses the multi-objective optimization in which the algorithm evaluates the probability that you will share, comment or react to a post. It mainly measures this based on the content that you have liked & shared previously.
Secondly, as Linkedln puts it; "the model also takes into account timely feedback to content creators." In simple words, it means that as soon as the post is uploaded, it starts to interact more & can be seen by others.
You might have figured out that these features are a little bit same as that of Instagram's algorithm signals.
8 tips on how to "beat" the LinkedIn algorithm
Linkdeln is well aware of the fact that some members try to reverse-engineer the algorithm. As a result, we have initiated the best tips which are described below:
1. Be Relevant
It is easier to say then to actually perform, right? There are a few ways by which content creators can look at relevance.
Firstly, Cardinal Rule states that, "know thy audience". It means that you should conduct an audience research first. Use analytics, intel from other platforms, or even a competitor's audience to build personas, graph interests & get to know about what your audience is interested in.
You can use these points as the beginning of your Linkedln strategy.
2. Promote your Posts
Tag relevant companies & members & include relevant hashtags. By using these strategies you can gain more engagement on your posts & number of people who will see it.
You can create a community of more than 2,000 trainees that can connect & share experiences on the platform. Branded hashtags also play an important role here. If you create a hashtag worth following, then most probably the algorithm will show posts that use it to the hashtag's followers such as Lyft's #LifeAtLyft, Nike's #SwooshLife, or Adobe's #AdobeLife #GrowWithHashtag.
If you think a recent post might be interesting for employees or customers then share it in Slack or in your e-newsletter. This can be a great way to communicate with the inactive LinkedIn members. This will help you to improve your ranking with the LinkedIn algorithm.
3. Encourage Engagement
As one of the best ways to start a conversation is with a question, so ask your audience to share their suggestions with you. Post the right questions & as a result your brand gets an opportunity to learn more about your audience's interests.
If you want LinkedIn members to communicate with you then make sure to return the dialogue:
As Pete Davies explains, "As a rule of thumb, the better conversations are authentic and have constructive back and forth."
4. Go Niche versus Broad
Linkedln gives this advice; "We know from our data that members are more interested in going deep on topics they're interested in."
As explained by Davies: "Consistently we see better conversation around niche ideas."
A common obstacle for companies that promise to change the world or revolutionize an industry exaggerates in favor of specifics.
Let's take KLM as an example, although the airline could use popular hashtags like #travel, instead it uses tags like #aviation. Since, #travel connects KLM to those with the occasional bout of wanderlust, while #aviation connects the airline to an enduring base of #avgeeks.
Instead of exaggerating the hashtags, Linkedln recommends you to use maximum three hashtags.
5. Post at the Right Time
The best time to post is when Liknedln members are online. As a result, you will be able to get quick likes & comments which result in higher rank of linkedln's algorithm post.
According to Hootsuite date:
The best time to post on LinkedIn is 7:45 a.m., 10:45 a.m., 12:45 p.m. & 5:45 p.m. EST.
Wednesday is the best day for B2B brands to post on Linkedln.
Monday & Wednesday are the best days to post for B2C brands on Linkedln.
However, make sure to double check the references as some of your audience maybe based in a different time zone.
6. Build your network strategically
When you have to carry favors from Linkedln algorithm then, connections & relevance plays a vital role. So, by growing a healthy & active network it becomes possible to secure exponential rewards.
You need to keep the following points in consideration, whether you run a personal profile or a page:
Keep your profile updated & complete your personal profile & page as much as you can.
The people you know or think it will be interesting to view updates from them build good connections with them.
Motivate your employees to use your corporate hashtag & ask them to show that they work at your company.
Follow other people so that they might be attracted to you.
Participate in LinkedIn Groups, or host your own.
Give & receive suggestion.
Make sure your profile is public so that people can find, add & see your posts.
Stay active on the network & join conversations
Promote your LinkedIn pages on your website & in other appropriate spaces such as employee bios, business cards, newsletters, email & signatures. By setting customized Urls you can find the right logos.
Create a LinkedIn Showcase page.
7. Optimize with LinkedIn Analytics
With the help of Linkedln Analytics, check which posts perfrom the best & then try to reproduce them. There may be a couple of reasons behind it so, figure them out & use these points to upgrade your linkedln content strategy.
8. Be personal
As stated by Davies; "Genuine conversation around real experiences spark better & deeper conversation," which means that by having a better conversation you will be able to make a stronger community & connection.
With the help of Hootsuite, you can easily manage your Linkedln page along with other social channels. You can schedule & share your content from a single platform.