6 Simple Steps to Make Engaging YouTube Pre-Roll Ads
If you're reading this, you don't need further proof that video content receives exceptional engagement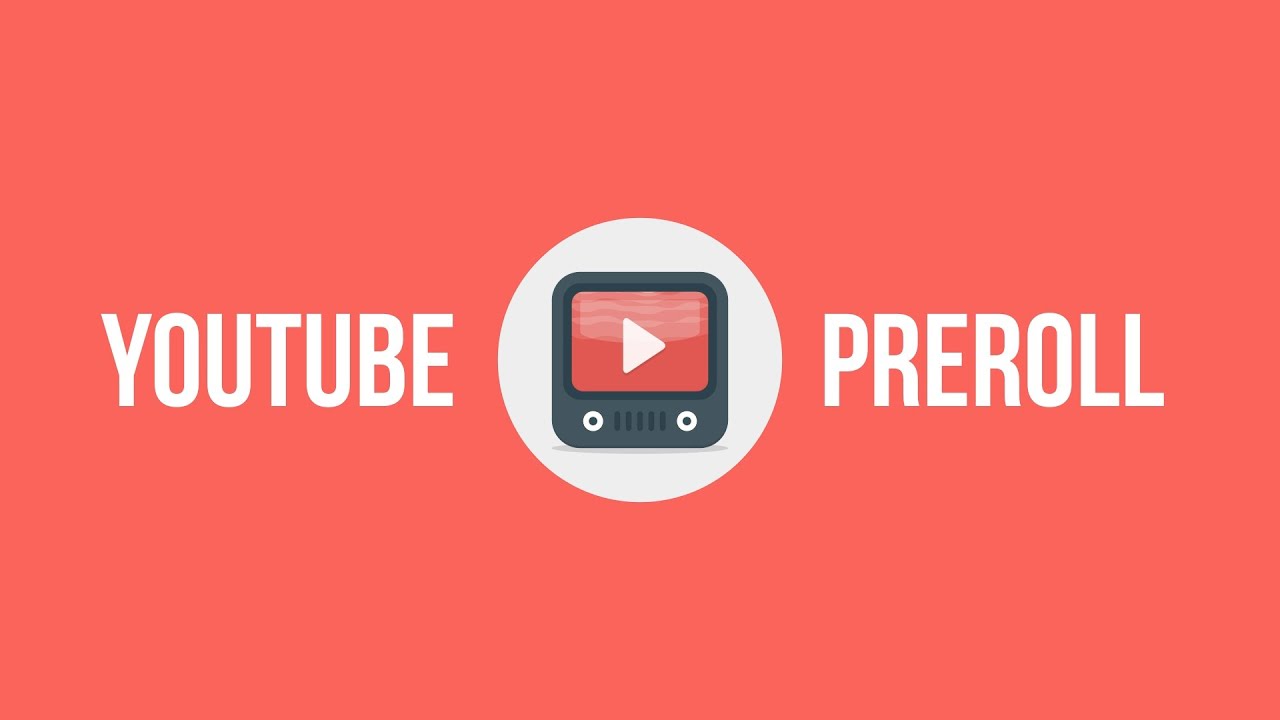 With so many amazing original shows on streaming services, it's no surprise that more and more people are saying goodbye to traditional TV and hello to YouTube! It's now one of the most popular platforms, with more people tuning in than any broadcast TV network.
Good news for brands! 
More people are ditching cable TV for YouTube, making it the perfect platform for reaching the right audience. However, creating a pre-roll ad as a small business can be challenging, especially if you don't have the budget for an advertising agency.
Don't fret! I'm here to help simplify the process and show you how to create an engaging and effective pre-roll ad with just 6 simple steps – all without breaking the bank.
First off, let's chat about what pre-roll ads are and how to make them.
What are pre-roll ads?
Pre-roll ads are YouTube's video ads that show up before the content you want to watch. They're short, typically lasting 15-25 seconds, with a maximum length of 2 minutes. Unlike ads with a defined call-to-action, pre-roll ads are charged based on cost per view (CPV).
When creating pre-roll ads, your main objective is to capture your audience's attention before they skip the ad. And after that, you want them to remember your brand! Similar to other Google Ads, you have several targeting options to choose from:
Geography: Target audience's location
Language: The language you want your audience to understand
Demographics: Gender, age range, and others
Keywords: Same as Google Ads
Topics: Currently popular on YouTube
Interests: Usually watched on YouTube
Once you have determined your target audience, it's time to create an engaging pre-roll ad on a tight budget.
Let's dive into the 6 steps to create an effective YouTube pre-roll ad.
1. Choose your objective
Just like any ad campaign, you should decide what you want to achieve through the YouTube pre-roll campaign. 
You've got a bunch of options here:
Brand awareness
Conversions
Shares
Clicks to your site
Take a survey
Encourage loyalty or re-subscriptions
Since pre-roll ads don't have a defined call-to-action, they're mainly used for building brand awareness. With the right language and messaging in your video, you can gradually incorporate elements that drive conversions and clicks.
For example, Monday.com's pre-roll ad does an excellent job of showcasing the user experience and creating brand awareness. The ad is engaging and makes the viewer want to try the platform immediately. 
This approach is perfect for brand awareness campaigns.
2. Map out your video advertising message
Once you have finalized your goal, you can choose the best way to go about creating your video advertising story. This is where it gets fun.
Like choosing an objective, you have a few options here:
One-off video: This type of video should be short and to the point, focusing on one key benefit of your offering. It's a good starting point if you're new to pre-roll ads.

Video series: Similar to Progressive's "Flo" and "name your price" tool campaigns, a video series is a good choice if you have multiple, concise messages to convey. Make sure each video in the series is coherent and can stand on its own.

Brand story video: Large companies like Nike and P&G have used longer brand story videos to showcase a specific aspect of their mission. This is a great way to showcase a unique aspect of your brand or launch a big marketing campaign.
Not that, however enticing these brand messages are, those commercials were created for TV, not YouTube pre-roll. 
For your pre-roll ads, you'll have different length requirements and, remember, you want to engage your viewer right away.
3. Brainstorm video content
Now that you've decided what action you want your audience to take and what message you want to say, how exactly do you want to say it? 
This might be the toughest step in the process, especially for those of us who haven't created video content before. 
The good news: You get to watch a lot of YouTube marketing videos.
Seriously! Start by opening up some videos that you would imagine your audience watching (based on the topics in your targeting). Check out the competition. 
What other video ads are airing before those YouTube videos? Find out.
Browse your own website to help with a tagline or identify good copy you can reuse. Scope out social media channels, your own and also your competition. 
Think of ways you can take brand ideas or values—like "customer first" or "dependable"—and turn them into visual content.
And Oscar stays in line with their brand and keeps health insurance light in this video, and it's a funny reference to "Dumb Ways to Die." This ad is short and gets into exactly why you'd need health insurance.
4. Make it weird
To create engaging pre-roll ads, aim to make them feel like they are a part of the content rather than an intrusive commercial. 
Get creative and show your brand personality in a unique and interesting way. Embrace humor and conversational tone, but still make sure to highlight the value you offer to the viewer.
5. Write a script to match
It's important to keep the script short and to the point, highlighting the key points you want to make and the action you want your audience to take. Use language that appeals to your target audience and keep the tone consistent with your brand. 
Try to use humor, graphics or storytelling to make the ad memorable and engaging, while keeping the message clear.
It's important to consider the visual aspect of your video as you write the script. Think about how you can use visuals, such as shots of your pizza, customer reactions, or funny animations, to support the message you're trying to convey. 
Also, make sure the video aligns with your brand and tone of voice. Keep it consistent with your overall marketing efforts.
And sometimes you don't even need a script or voiceover for the video to work! Take a look at this script-less Hefty ad:
6. Take advantage of YouTube's partners
It's also important to keep in mind that your video should be visually appealing, engaging, and relevant to your target audience. 
Try to use eye-catching graphics, high-quality footage, and sound effects that fit the mood of your ad. 
Additionally, make sure your video follows the guidelines set by YouTube, including ad length, format, and content restrictions. This will help ensure your video is accepted and will run smoothly.
I love this Black Cat stock video from Promo. But if I were using it for a YouTube ad, I'd tighten up the text and the timing. 
It's just a bit too slow; you don't want to bore your audience into skipping over the video.
Now, get pre-rolling!
Now, you're ready to get started. Remember to use these six simple steps as your guide to planning engaging pre-roll ads:
Choose your objective
Map out your video advertising message
Brainstorm video content
Make it weird
Write a script to match
Take advantage of YouTube's partners