Unlock the Secret to identifying "early purchase intent" with specific searches…
Discover the key to understanding consumer behaviour: Dive into the power of specific searches and unlock the secret to identifying early purchase intent.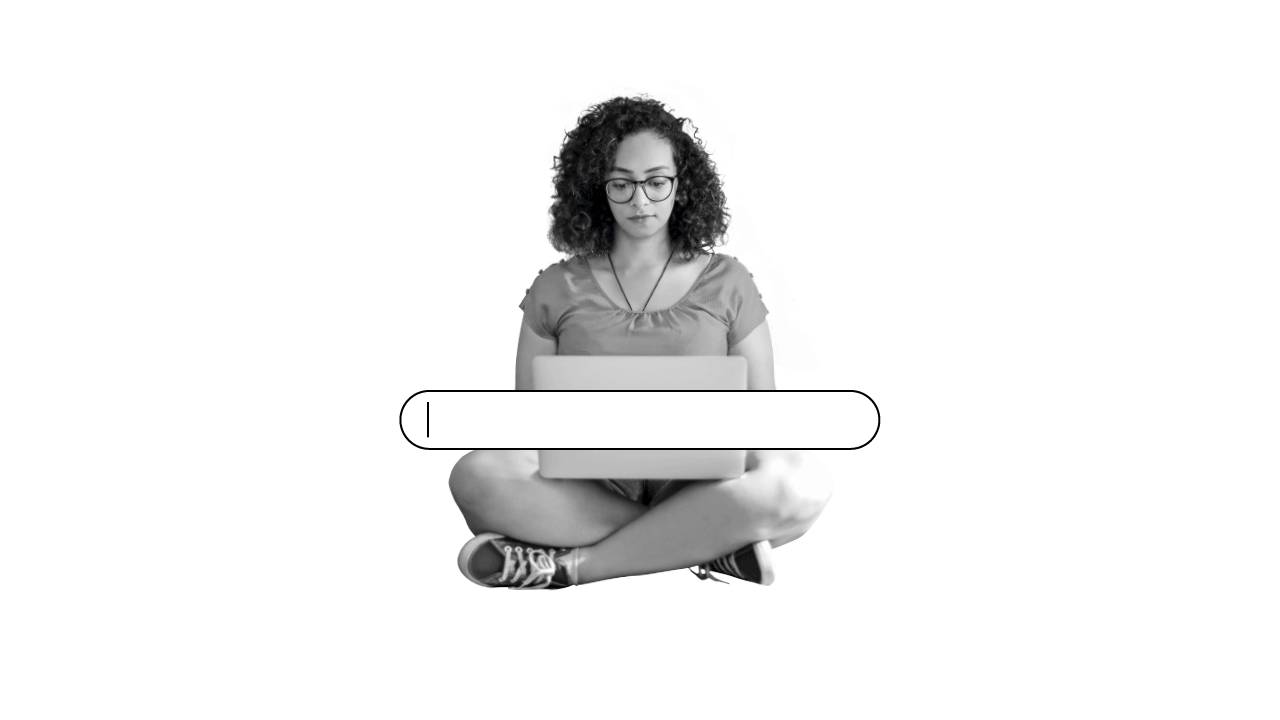 Think back to the last time you searched for something on Google. Chances are, your search was pretty specific. That's because people are using more descriptive language when searching the vast world of digital information.
This trend towards using descriptive language in search queries can be a huge help for brands trying to navigate uncertain economic times. 
People's needs are always changing, and marketers can't just rely on past data and projections to plan for 2023. 
The key to success is to understand people's intent and catch on to it early.
Search insights can be a valuable way to see what's happening in real-time, and help brands make better decisions during uncertain times.
How People Search Now
People have been using search engines to stay informed on various topics, including the cost of living. However, the way they search for information on these topics has evolved over time.
A typical search phrase is composed of two parts: the topic and the context-setting words, also known as "modifiers". 
These descriptive words help people find what they're looking for with more precision. By including them in their searches, people can easily navigate through the sea of information available online.
Advertisers can benefit greatly from paying attention to the modifiers people use in their searches. These descriptive words can offer valuable insight into changing consumer needs and give clarity about people's emotions and intentions related to a particular topic.
For example, someone may start by searching for the definition of a new word, such as "inflation meaning". As time goes by, their searches on this topic will become more specific, as they add more descriptive words to their query.
The level of search interest for a main topic can reveal broad changes over time, but modifiers add even more information and provide a deeper understanding of what's on people's minds at the moment.
For instance, consider the topic of sustainability in the UK. Over time, people's searches on this topic will become more specific and nuanced, as they seek out more information on the subject.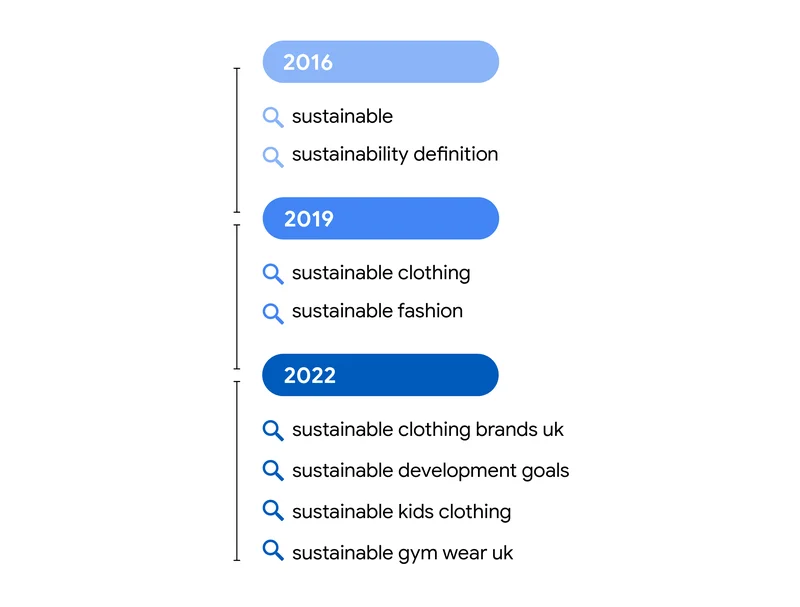 Planning for changing expectations around big marketing moments
As the holiday shopping season approaches, it's important to understand that the modifiers people use in their searches can vary greatly based on the product or category. 
This information can be incredibly useful for planning and adapting to the current economic climate, where spending habits and consumer expectations may be different from previous years.
During the research phase of their shopping journey, consumers often use modifiers to gather information about products, compare options, and set their budgets. 
They do this by searching for specific product characteristics (such as color, shape, or location) and describing themselves.
Brands have the opportunity to cater to individual needs and preferences by taking a personalized approach, rather than relying on a one-size-fits-all strategy. 
This way, they can help consumers find the exact product they're looking for.
For example, the image below shows how searches related to "wedding dresses" in the UK have changed over time, with people using more specific and descriptive language in their searches.
How search insights can help marketers in uncertain times
Staying in tune with your consumers' needs is key to success, and search insights can help you do just that! 
The Insights page in Google Ads is designed to help businesses keep up with changing consumer needs by providing real-time, curated search insights. 
This automated tool shows you the trending search terms related to the keywords you're monitoring, so you can stay on top of new demand as it emerges.
Google Trends is a valuable resource for monitoring search interest over a longer period of time. It's not uncommon to see a plateau in search interest for a topic or product category, but this doesn't necessarily mean there isn't any new demand. 
By taking a closer look at the evolving modifiers people are using in their searches, you can spot shifts in their interests and identify early customer intent.
In summary, the Insights page and Google Trends give marketers the information they need to reach consumers where, when, and how they're searching, even in uncertain times.