Create Demand With Your Personal Brand
Your personal brand is one of the most important tools you have in your marketing strategy.
A strong personal brand will make your sales process easier and grow your business.
If you're looking to be the market leader and go-to expert, create a brand that draws people to you.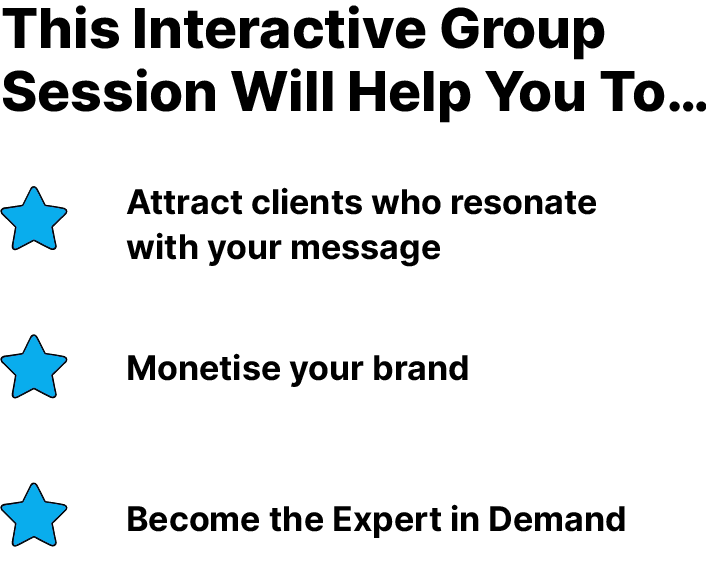 *The link to join will be sent on the day of the event