Case Studies
Seers was a startup providing GDPR & Data protection services
We created an awesome Brand & a beautiful website that made Seers the No1 in UK for GDPR & Data Compliance Tools.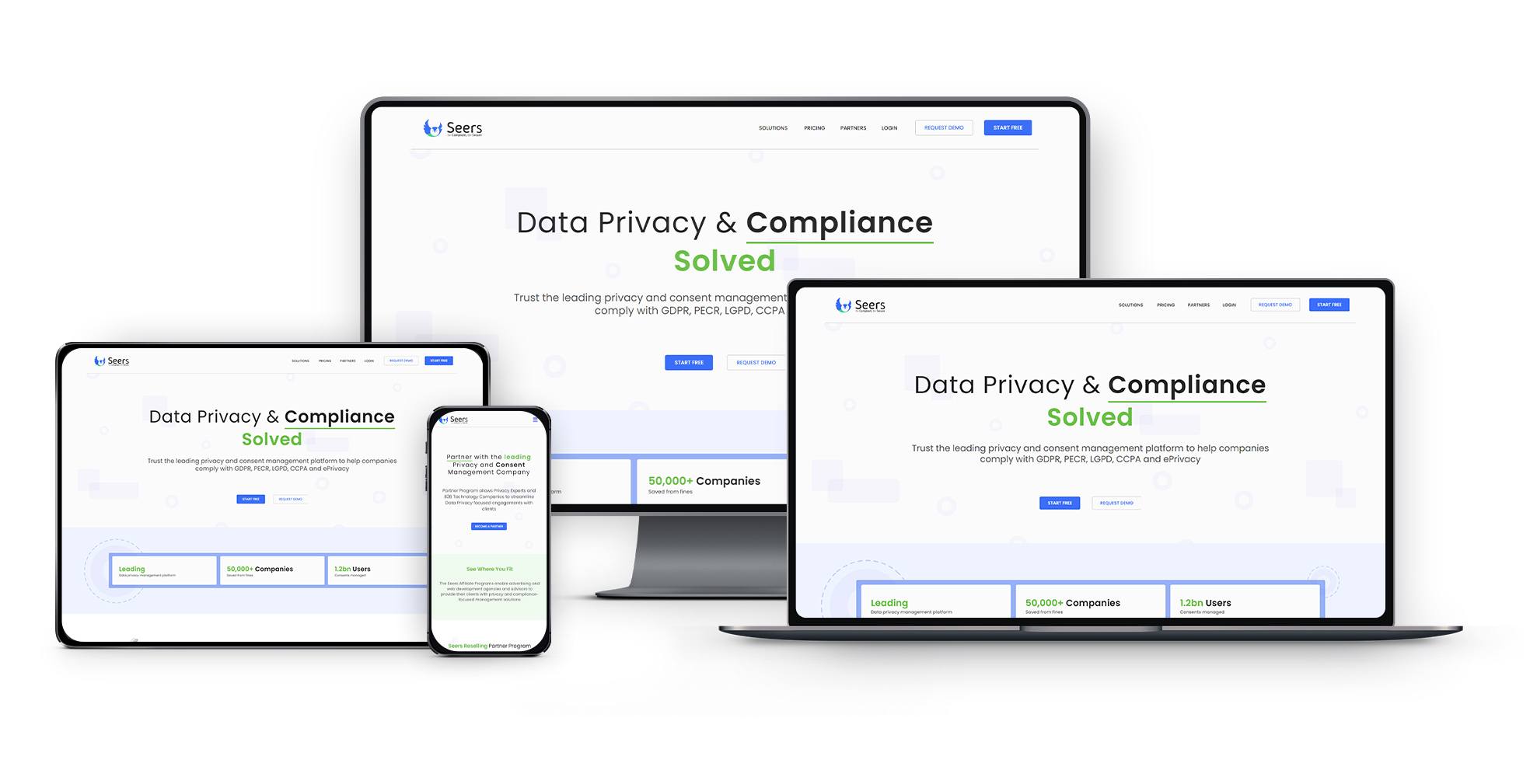 Adnan Zaheer (Co-founder) needed a new website for his Regtech / Legal tech start up. He also needed marketing support & advice  on how to  effectively launch &  market  his new SaaS business. Ultimately he wanted to showcase his new GDPR products & get more customers
Marketing Consultancy 
Build New Website 
Branding & design
Craft user journeys
Email, Marketing automation, PPC & traffic generation
Seersco Ltd

www.seersco.com
The Solution, part 1
A brand new Website
for Seersco
Pow Agency's eCommerce development experts quickly jumped into work. They worked on the website design and roadmap we created for Adnan. Once the initial design layout & basic structure were ready, we shared this with the Adnan, and he loved the design & we built the website in just under 2 weeks
The Solution, part 2
Optimize Website
for Better Performance, SEO & Mobile
The second phase consisted of optimizing the website speed,  Search Engine (SEO) Friendliness & Mobile responsiveness.  Product titles & descripitions were improved for SEO optimisation  across the brand's catalog of products. Product details & descriptions were optimized by adding relevant keywords & customer-focused content to increase Seers position on Google organic search results.
The Results
Seers is No1 for over 70+ keywords related to GDPR & Data Compliance generating over £179,000 p/m in Revenue
"Glenn & POW are incredible it's the depth an range of support he was able to provide....from U/X to design to marketing. ...they have been absolutely Amazing!"